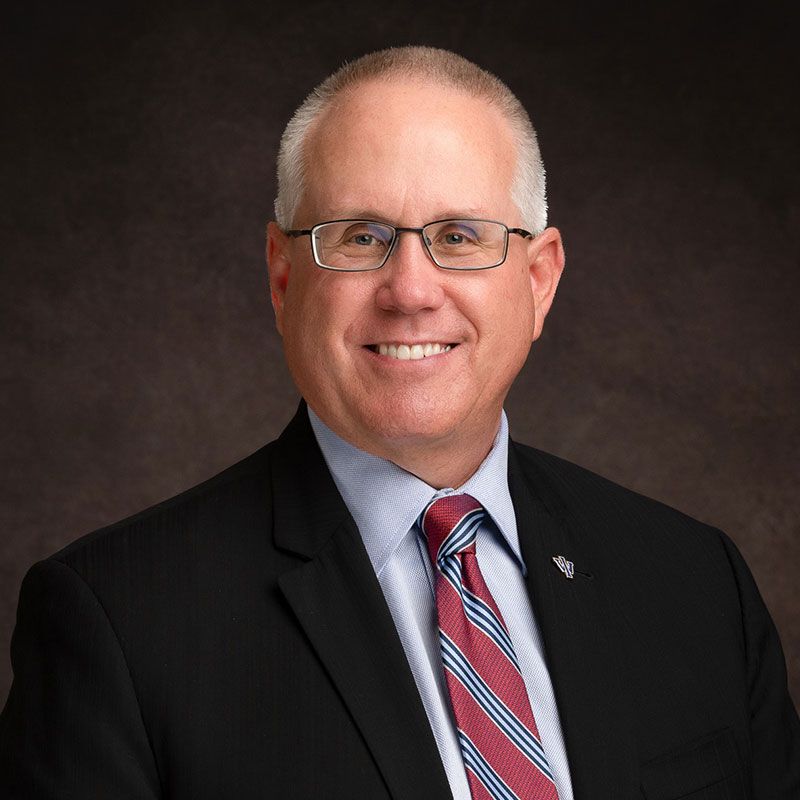 Steven E. Titus
Vice President & Executive Coaching Practice Leader
Steve.Titus@academicsearch.org
Dr. Steven E. Titus is the Vice President & Executive Coaching Practice Leader for Academic Search. A seasoned professional executive coach, Dr. Titus holds a particular concern for the interiority and sustainability of leaders exercising leadership.
A veteran higher education executive, Dr. Titus is President Emeritus of Iowa Wesleyan University and the past President of Midland University. He has held executive roles at Saint Mary's University of Minnesota, Pacific Lutheran University, and Gustavus Adolphus College. Additionally, he serves as a Senior Fellow at Creighton University.
Dr. Titus is a past associate with the Center for Leadership Formation at Seattle University and he is co-creator and former co-director of the LECNA Fellows Program, a national higher education executive development program. Dr. Titus earlier served as a tenured professor of leadership studies and organizational behavior at Southwest Minnesota State University in Marshall, MN, where he founded and directed the leadership studies program and the Leadership Development Institute.
Dr. Titus is the co-author of the book, From Presidential Transition to Integration: Strategies to Avoid Early Derailment (Academic Impressions, 2019). Additionally, he has authored or co-authored several timely and relevant articles, including: Why So Many Abrupt Exits for University Presidents? And how can we prevent them? (Academic Impressions, 2019); Would You Benefit from an Executive Coach?n(Academic Impressions Webinar, 2018); Preventing Presidential Derailment: The 10 Early Warning Signs. (Academic Impressions, 2017); Making Courageous Decisions. (Academic Impressions, 2017); Focus on the Future: Making Difficult Decisions. (Academic Impressions Presidential Dialogues, 2016).
An attorney and commissioned officer, Dr. Titus served in the US Army Judge Advocate General's Corps from 1990-1995. He held several positions while on active duty, including Legal Advisor to the Deputy Assistant Secretary of the Army, Labor; Employment Law Attorney on the Department of the Army Staff at the Pentagon; and Civil Law Attorney and Criminal Trial Defense Counsel with the 3d Infantry Division in Wuerzburg, Germany during Operation Desert Storm. Dr. Titus was appointed by US Secretary of the Army Louis Caldera to serve as Minnesota's Civilian Aide to the Secretary of the Army from 1999-2002. He was the ranking military official in the State (3-Star General Officer equivalent) and he was awarded the United States Army Outstanding Civilian Service Medal in 2002.
Dr. Titus holds a B.S. in business administration from Southwest Minnesota State University, a J.D. from Marquette University Law School, and a Ph.D. degree in higher education and strategic leadership from the University of Virginia, where he was a Governor's Fellow. Dr. Titus holds a diploma from the US Army Judge Advocate General's School and certificates from the Advanced Leadership Education Program at the Kennedy School of Government and the Institute for Educational Management at the Graduate School of Education at Harvard University. Dr. Titus is a member of the Center for Executive Coaching and Institute of Coaching affiliated with Harvard University, a Gallup Certified Strengths Coach, and a certified practitioner of The Leadership Circle.