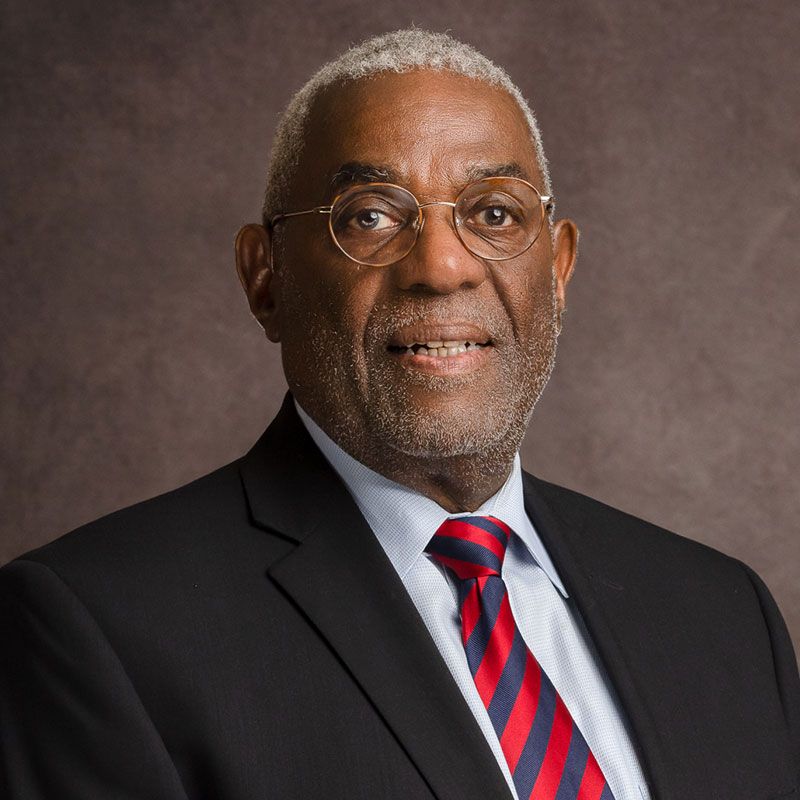 John W. Garland
Senior Consultant
John.Garland@academicsearch.org
Mr. John W. Garland's distinguished career provides him with experience as a college president, attorney, university counsel, civil rights advocate, and skilled evaluator of executive talent.
Before his prestigious work in law and higher education began, Mr. Garland developed leadership skills in extreme circumstances. The Harlem, NY native enlisted in the Marines at 17, and he saw military action during the Cuban Missile Crisis and in Panama. Then, as a 22-year-old squad leader in South Vietnam, Mr. Garland was awarded a Purple Heart for wounds sustained in combat. Following his recovery, Mr. Garland stepped onto Central State University's campus as a 24-year-old freshman, and he finished his bachelor's in just three years. He would eventually return to lead the public HBCU as its president, but not before earning his Juris Doctor from Ohio State University and making his mark as a trial lawyer and civil rights attorney in Washington, DC.
While running his legal practice in the nation's capital, a job application for general counsel at the University of the District of Columbia piqued his interest. Mr. Garland applied, and in 1988 his career in higher education began. After three years at UDC, Mr. Garland moved on to the University of Virginia in 1991, eventually becoming Executive Assistant to the President. Mr. Garland developed an interest in college presidency, and his alma mater was the ideal place to put his experience and leadership to the test.
As president of Central State University from 1997 to 2012, Mr. Garland dramatically improved the school's standing. Under his leadership, enrollment increased 160 percent, eight buildings were constructed, and Mr. Garland helped successfully secure 1890 Land-Grant Institution status, propelling research, increasing funding, and supporting new generations of students.
After retiring from CSU, Mr. Garland served as the Thurgood Marshall College Fund's first President-in-Residence. Additionally, Mr. Garland is a former member of the American Council on Education's Board of Directors and chair of its Commission on Minorities in Higher Education. He previously served on the Board of Visitors of the Marine Corps University, and Mr. Garland is a lifetime member of the Disabled American Veterans, the Military Order of the Purple Heart, and the NAACP.
Mr. Garland's determination and problem-solving skills make him an excellent partner in searches, along with his remarkable knowledge of university governance, supportive approach, and willingness to collaborate. For every search he performs, Mr. Garland works diligently to find the best possible candidates who will thrive and support the school's goals.