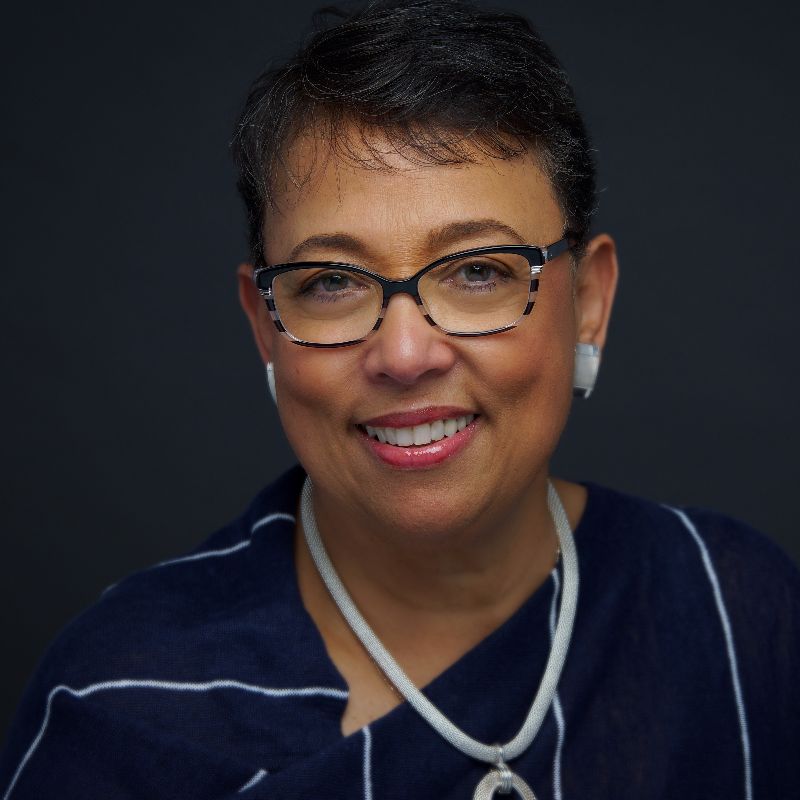 Gwendolyn G. Joseph
Senior Consultant and Senior Executive Coach
Gwen.Joseph@academicsearch.org
Gwendolyn G. Joseph, Ph.D. serves as a coach, mentor, sounding board, and consultant to facilitate desired growth, success, and outcomes. Her portfolio includes organizational development, human resources, continuing education, workforce development, and career and technical education. Throughout her career, Dr. Joseph fostered initiatives for leadership development, change management, employee inclusion and engagement, and innovation and creativity.
Dr. Joseph served as an executive, administrator, and adjunct faculty, in a variety of higher education systems and structures. As a Vice President
with the Kentucky Community and Technical College System (KCTCS), she provided leadership, support and services to the 16 independently accredited, comprehensive community colleges that were part of KCTCS. With oversight for Human Resources, she was actively engaged in all aspects of executive searches, including developing the institution's profile, designing the selection criteria; identifying and training search committees; and monitoring all phases of the search processes. During various presidential searches, Dr. Joseph served as KCTCS' liaison to the external consultants selected to conduct the searches. Serving on search committees, coupled with serving as the liaison to the search consultants, provided Dr. Joseph with a broader perspective of the factors necessary to ensure the success of the recruitment, selection, and hiring processes.
In 2012, Dr. Joseph took her career in a different direction by providing interim leadership to institutions experiencing a transition in leadership. Dr. Joseph served as the interim president/Chief Executive Officer (CEO) for two-year colleges in Montana, Kentucky, and Arizona. She provides leadership, strategic direction, and stability to institutions seeking new leadership. In addition, she provides executive coaching/mentoring to those new to executive leadership positions.
Dr. Joseph integrates her knowledge and understanding of complex systems with Appreciative Inquiry and Prosci's ADKAR model to support an institution's change management efforts. Dr. Joseph's areas of expertise include: assessing the college's efficiency and effectiveness; designing and implementing processes to facilitate team building, cross-functional collaborations, open communications, and leadership development; developing consultative and collaborative relationships; and creating interactive learning environments to build a college's capacity to focus on student success.
A native Texan, Dr. Joseph earned a doctorate in Higher Education Administration from the University of Texas' Community College Leadership Program (CCLP); a Master of Science (Occupational Education) from the University of Houston; and a Bachelor of Science (Government) from Lamar University. As a life-long learner, Dr. Joseph continued to develop her skills through participation in Harvard's Institutes for Management and Leadership in Education, the National Institute for Leadership Development, the Kellogg Foundation's Expanding Leadership Diversity in Community Colleges, and Shell Oil's School for Innovators. She is certified: as a facilitator for innovation and creativity; as an Appreciative Inquiry facilitator; and in Prosci, Inc.'s change management and advanced change management methodologies. Dr. Joseph supports her community by volunteering with various Houston area entities, such as Space Center Houston and MD Anderson Cancer Center.