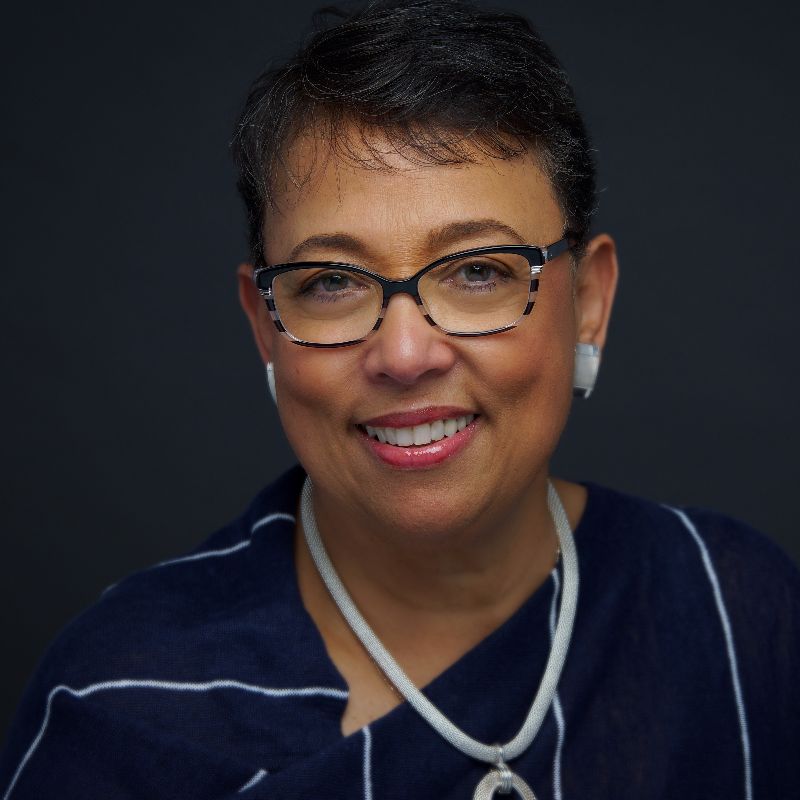 Gwendolyn G. Joseph
Senior Consultant and Senior Executive Coach
Gwen.Joseph@academicsearch.org
Dr. Gwendolyn G. Joseph's career is dedicated to guiding institutions through leadership changes and serving as a mentor and sounding board for those seeking to advance their careers. In addition, she has stepped into interim executive roles to lend her expertise to ensure an organization's stability during major transitions, giving her a unique insight into governance and personnel changes. From her education to her leadership training and her work experience, Dr. Joseph is an outstanding asset in any search and consulting role.
Dr. Joseph served as an executive, an administrator, and adjunct faculty in various higher education systems and structures. As a Vice President with the Kentucky Community and Technical College System (KCTCS), she provided leadership, support, and services to the 16 independently accredited, comprehensive community colleges in the System.
With oversight for human resources and organization development at KCTCS, she was actively engaged in all aspects of executive searches, which now guides her work as a senior search consultant with Academic Search. Through this experience, Dr. Joseph gained a broad perspective of the factors necessary to recruit top-tier candidates who will thrive if hired. She understands that prioritizing the search committees' goals and concerns lays the foundation for a successful search.
Dr. Joseph served as the interim president/chief executive officer for two-year colleges experiencing a leadership transition in Montana, Kentucky, and Arizona. Her calm-under-pressure presence provided stability and strategic direction to institutions during what may otherwise be a tumultuous time. Additionally, she provided executive coaching and mentorship to those new to executive leadership positions.
A native Texan, Dr. Joseph earned a doctorate in Higher Education Administration from the University of Texas' Community College Leadership Program, a master's in occupational education from the University of Houston, and a bachelor's in government from Lamar University.
Dr. Joseph thrives on learning and expanding her skillset. She completed Harvard's Institutes for Management and Leadership in Education program and participated in the National Institute for Leadership Development, the Kellogg Foundation's Expanding Leadership Diversity in Community Colleges, and Shell Oil's School for Innovators. In addition, she is certified as an Appreciative Inquiry facilitator and in Prosci, Inc.'s change management and advanced change management methodologies.