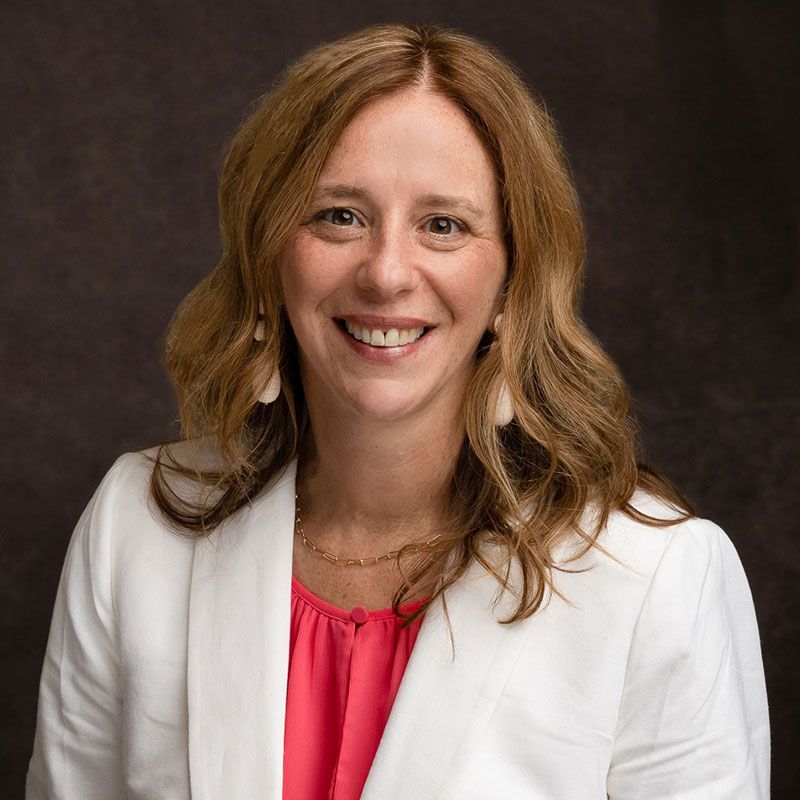 Jennifer Kooken
Consultant
Jennifer.Kooken@academicsearch.org
Ms. Jennifer Kooken's meticulous attention to detail and exemplary management skills have helped make her a consultant entrusted in searches at the highest levels of academia. Ms. Kooken lends her expertise to searches and plays a critical role in ensuring the processes run smoothly and end successfully.
Ms. Kooken approaches each task with a problem-solver's mindset. When assigned to a search, which is often a presidential search, she deploys her exceptional organizational skills. Ms. Kooken manages the timeline and ensures everyone abides by it, and she elevates the experience for an institution by providing an open line of communication, organizing meetings and interviews, managing outreach, updating the community and other interested parties with the search status, and more. With her management experience and impressive knowledge of university governance, Ms. Kooken can customize a search process to meet and exceed the needs of each institution, which is one of Academic Search's trademark offerings.
Before joining Academic Search, Ms. Kooken was the Director of Business School Initiatives at Merrimack College. In this role, she was responsible for an array of duties, including promoting student activities and coordinating special projects with the dean, all while working with leaders in various departments across campus. Ms. Kooken was also a professional education and training consultant with the Graduate Management Admission Council, and she was the Assistant Director of Graduate Admissions for Babson College.
While Ms. Kooken enjoys all aspects of a search, she holds a particular affinity for the pre-search visit, in which she meets members of the search committee, hiring committee, administrators, students, faculty, and others invested in the new hire. During this visit, she can familiarize herself with the institution's culture, understand the needs it wants to address, and acknowledge the goals it wants to set. By combining her pragmatic approach with her motivation to attract the best possible candidates, Ms. Kooken can create a strategic search plan and a detailed position profile that will accurately represent the school and job opening. Then, she can help cultivate robust candidate pools and present excellent potential new hires to a broad range of clients.
Before being named a Consultant with Academic Search in 2020, Ms. Kooken was an Associate Consultant at the firm for two years. She was responsible for behind-the-scenes work like scheduling interviews and gathering research. Her remarkable organizational skills and devotion to the mission made her invaluable in searches, and she has continued to thrive in her current position.
Ms. Kooken holds an MBA from Babson College and received her B.S. in education with a concentration in mathematics from Bucknell University.